If you're looking for ways to help fund your video game design education, it may be time to investigate the video game design scholarships that are out there.  We understand that it can be tough to sift through the different financial assistance opportunities to find the ones that are right for you. That's why we're here to help. The good news is that you could potentially be eligible for undergraduate or graduate scholarships that are set up specifically for students who are studying video game design.
The eligibility requirements for video game design scholarships may vary depending on the organization or institution that is offering them. For example, some scholarships may be based on many factors like financial need or minority status – while others may focus on academic achievement or entrance projects. Let's take a look at a select group of scholarships for game design to help get you started.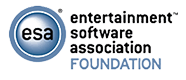 ESA Foundation Scholarships: This program was set up to help assist women and minority students who are pursuing degrees leading to careers in computer or video game arts. You must be a full-time undergraduate student at an accredited four-year college to be eligible.  Up to 30 scholarships of $3,000 are awarded annually.[i]

The Penny Arcade Scholarship: This $10,000 annual academic scholarship was set up to recognize one student who has demonstrated the most potential to positively impact the video game industry. To be eligible you must be a full-time student attending an accredited college or university with a minimum 3.3 GPA. You must also have the intention to enter the game industry.[ii]

G.I.R.L. Scholarship Program: Sponsored by Sony Online Entertainment, this $10,000 scholarship was created to help encourage young women who are interested in the video game design industry (but both men and women are eligible).  The winner also receives an optional 10-week paid internship at one of Sony's studios.[iii]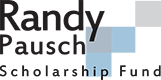 Randy Pausch Scholarship Fund: This scholarship from the Academy of Interactive Arts & Sciences was established for students pursuing a career in interactive entertainment including animation, game direction, game design and more.  Two $2,000 scholarships are awarded to two different students each year.[iv]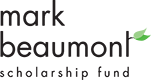 Mark Beaumont Scholarship Fund: This second scholarship from the Academy of Interactive Arts & Sciences focuses on students who are pursuing career paths in the business side of interactive entertainment such as executive leadership, marketing and business development. Two $2,500 scholarships are awarded annually. [v]
Another route to go when looking for scholarship opportunities is to look into colleges for video game design, which may offer financial awards specific to this field. For example, the University of Advancing Technology offers a variety of digital media and digital video scholarships to eligible students. You can apply for federal student loans or state scholarships to help ease the burden of tuition.
---
[i] esafoundation.org/scholarship.asp  [ii] penny-arcade.com/scholarship  [iii] soe.com/girl/  [iv] interactive.org/images/pdfs/Randy-Pausch--Scholarship-Form-2014.pdf  [v] interactive.org/images/pdfs/Mark-Beaumont-Scholarship-Form-2014.pdf