3 Sponsored Online Programs Available
Earning a PhD in Criminal Justice Online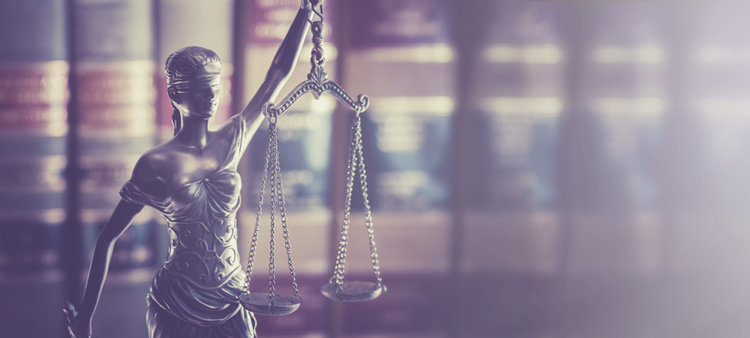 You're looking into what it might take to earn a PhD in criminal justice online, so you're probably passionate about working with the law, studying the justice system and learning more about criminalistics. You may want to be able to pursue criminal justice careers at their highest levels, and know that to do so you'll need not just passion, but in-depth knowledge of the world of crime, justice and law.
Earning a PhD in this field would help you explore these subjects as deeply as possible, setting you up to pursue certain high-level careers in criminal justice and criminalistics. You'll likely need to have met some educational requirements already, and may need to have knowledge of certain topics, such as legal codes, government regulations, or security strategies.i If you can do this work or think that you can develop the know-how, earning an online criminal justice PhD might be the next step for you!
PhD in Criminal Justice Online Programs Essentials
Typically considered the highest level degree awarded in American higher education, the PhD (also known as a Doctor of Philosophy) generally requires an intensive course of study that might take up to six years.ii Typically, you'll need to have already completed a bachelor's degree program, but some online criminal justice PhD programs may ask that you've earned a master's degree as well.iii These requirements might vary from school to school, or even by program, so make sure to request as much information from each option you're considering.
Doctoral Degrees Beyond a PhD in Criminal Justice Onlineii
Typically, PhD degrees may be available in very academic subjects that are a good match for the program's research and writing focus. Criminal justice can fit into this mold, depending on the school, the area of focus, and the student's intent, but criminal justice can also be seen as a much more professional subject, related to specific career paths and responsibilities.
Because of this, you may notice that some doctoral programs in the field might offer different types of degrees, such as the Doctor of Social Work (DSW), the Doctor of Psychology (PsyD) or the Doctor of Business Administration (DBA). These might generally be more focused on a certain type of career within criminal justice, so be sure to request information from the school to see what the aim of their program might be.
Coursework to Earn an Online Criminal Justice Doctorate Degree
With so many different types of degrees available, you might not be sure what the coursework for a PhD in criminal justice online might look like. While it's impossible to say exactly what might be offered or required in each program, you may notice certain topics might be commonly covered in criminal justice doctoral curriculums. Some potential examples of these subjects might be:
Theories of criminal justice
Criminal justice administration
Criminal justice and globalization
Crime statistics
Research methods
Public service and leadership
Again, be sure to look into the curriculum of each school you're considering, as the offerings and requirements of each could vary greatly.
Coursework without the Web
Another aspect of a PhD in criminal justice online you might want to look into is whether or not the programs have any offline requirements. While these programs typically feature mainly virtually coursework, some may feature residencies, symposiums or workshops that must be completed in person. If this might affect your studies, be sure to reach out to each school before applying to see what their requirements might be.
Online PhD Criminal Justice Concentrations
So, now you know that earning a PhD or another doctoral degree in criminal justice might demand a lot of advanced, specialized coursework. You also know that criminal justice is a fairly broad field – diving so deeply into each subject within it might take much longer than four years!
This is why, depending on the school or the program, you may be able to take certain courses toward a concentration or area of focus within criminal justice. While it's not guaranteed that this will be an option – or even, if it is, what options you'd have –potential concentrations within criminal justice could include fields like criminology or the correctional system.
If you're interested in a specific area within the field of criminal justice, be sure to reach out to each school you're considering to see what their options might be in that field.
Potential Career Pursuits After a Criminal Justice PhD Online
Depending on the path you take to earn a PhD in criminal justice online, there might be a number of different careers you'd like to pursue. One of these might be as a professor of criminal justice. As you would expect, this role involves teaching criminal justice and related subjects, as well as conducting research in the discipline.iv If you're a skilled speaker, critical thinker and instructor, this might be a career you'd be interested in pursuing.v
According to those polled by O*Net, 46% of criminal justice professors reported needing a doctoral degree to pursue their position.vi Their median annual wages in 2015 were $58,770, and the profession is expected to grow much faster than average between 2014 and 2024.vii
Another potential career pursuit, especially if you earn a Doctor of Social Work in criminal justice, might be as a mental health and substance abuse social worker.viii One thing to note is that a doctoral degree may not be required for this position; the entry-level education may typically be a master's degree.ix
Social workers in this field may help work with people who have mental health issues, or problems regarding drug or alcohol abuse.vii They may typically have high levels of stress tolerance and self-control.x In 2015, the median annual wages for mental health and substance abuse social workers were $42,170.xi The position is also expected to grow at a much faster than average rate by 2024.xi
Starting the Search for a PhD in Criminal Justice Online
Now that you know what it might look like to earn a PhD in criminal justice online, you may be eager to start looking for the perfect program for you. Luckily, you don't need to wait at all! You can begin right here on eLearners.com by taking a look at our sponsored listings. If anything catches your eye, click through to fill out the form and request additional information about the programs you're considering. We hope you have continued success as you continue your academic journey toward a PhD in criminal justice online!
---
[i] https://www.onetonline.org/link/summary/25-1111.00#Knowledge [ii] http://www2.ed.gov/about/offices/list/ous/international/usnei/us/doctorate.doc [iii] http://www2.ed.gov/about/offices/list/ous/international/usnei/us/master.doc [iv] http://www.onetonline.org/link/summary/25-1111.00 [v] http://www.onetonline.org/link/summary/25-1111.00#Skills [vi] http://www.onetonline.org/link/summary/25-1111.00#Education [vii] http://www.onetonline.org/link/summary/25-1111.00#WagesEmployment [viii] http://www.onetonline.org/link/summary/21-1023.00 [ix] http://www.onetonline.org/link/summary/21-1023.00#Education [x] http://www.onetonline.org/link/summary/21-1023.00#WorkStyles [xi] http://www.onetonline.org/link/summary/21-1023.00#WagesEmployment