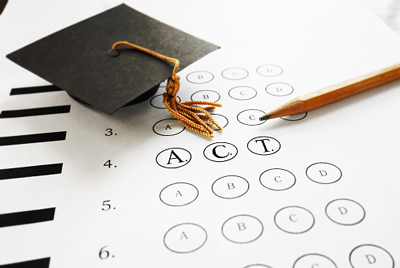 It used to be that getting a good ACT score was essential for getting into a good college. But today, it's much easier to find the perfect college for your ACT score.
Whether your ACT score is 15, 16, 20, 22 or 28 or anything above or below, you have a choice of more than 1,000 accredited colleges and universities that look at factors beyond ACT score ranges in evaluating student applications.
Here are five accredited online schools that will take your score without sacrificing on education or programs. Read on to find your perfect match.
With 17 schools and colleges, hundreds of degree programs and more than 38,000 students, Temple is one of the nation's most comprehensive and diverse learning environments. The school's high-quality, flexible Digital Education programs are offered at undergraduate, graduate and continuing education levels.
Fast Facts
Acceptance rate: 52%
ACT range: 23 – 30
Will Temple University Take My ACT Score?
Even if your ACT score isn't within Temple's range, you can apply with the Temple Option. Instead of including your ACT score in your application, you'll answer a series of self-reflective, short essay questions to demonstrate your academic strengths and potential to succeed.
Combining the Jesuit, Catholic tradition with a cutting-edge curriculum, The University of Scranton has been regularly named one of The Princeton Review's top colleges. It's also consistently ranked by U.S. News & World Report as one of the Top 10 Best Regional Universities in the North.
Fast Facts
Acceptance rate:75%
ACT range: 23–28
Will The University of Scranton Take My ACT Score?
You can apply to many programs at The University of Scranton without submitting your ACT score if you are in the top 30% of your graduating class or if your GPA is at least 3.2 on a 4.0 scale. In lieu of standardized test scores, you must submit two graded papers from high school and you may be asked to schedule an on-campus interview.
Founded in 1821, The George Washington University has consistently been ranked among the top national universities by U.S. News and World Report. GW offers online programs through its graduate schools of business, education, political management and professional studies.
Fast Facts
Acceptance rate: 40%
ACT range: 27–32
Will The George Washington University Take My ACT Score?
Based on findings that show the best predictor of academic success in college is a student's high school record, GW has adopted a test-optional policy. Freshmen and transfer applicants don't have to submit standardized test scores, except in select circumstances. When you apply, you'll just need to indicate whether you're choosing to include your ACT score.
This independent, Catholic, coeducational, liberal arts and sciences institution provides a values-based education with an international perspective. Engaging and flexible online bachelor and master's programs deliver a world-class education at a pace that fits students' lives.
Fast Facts
Acceptance rate: 78%
ACT range: 18–27
Will Walsh University Take My ACT Score?
Walsh has adopted a Test Optional policy to provide an admissions pathway for students whose potential for academic success is not accurately captured by standardized test scores. You don't have to include your ACT or SAT scores on your application and will be evaluated based on other information, your high school transcripts and admissions essay.
A private, coeducational American liberal arts university, Roger Williams' School of Continuing Studies offers a rigorous, personalized, high quality distance learning experience. Students receive ongoing support from professors and advisors all year long.
Fast Facts
Acceptance rate: 79%
Average ACT score: 23–27
Will Roger Williams Take My ACT Score?
Roger Williams takes a holistic view of applicants and gives you the option of not submitting your ACT standardized test scores if you feel your transcript and other involvements and achievements are a better reflection of your ability and potential.
You are still considered for merit scholarships If you opt out of submitting test scores.
Choose a College for Your ACT Score
Didn't find what you were looking for? Check out these other great schools that may take your ACT score range
FAQs About Your ACT
Q: Is my ACT score good, average or low?
A: ACT scores range from a max of 36 to a low of 1. The national average ACT score for the 2017 graduating class was 21.0—up from 20.8 in 2016. To find out what your score means, just compare it to that average. For example, if your ACT score is 18, you're in approximately the 34th percentile nationally for all students who took the ACT. So your score of 18 is a bit lower than average.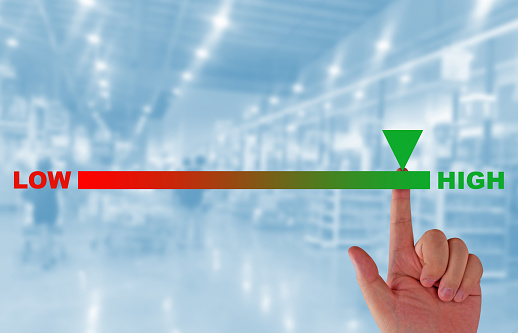 Q: What schools will take my ACT score?
A: More than 1,000 accredited colleges and universities have adopted test-flexible and test-optional admissions policies, recognizing that great students aren't necessarily great test takers. That gives you a pretty wide range of schools to choose from! Click here to learn more about strategies for getting into college with your ACT score.
Find the Perfect Program for You
Click on any of these schools to learn how to apply today. Your perfect program awaits!