If you're wondering how to pay for your graduate degree, you may be interested in learning how masters degree scholarships and financial aid for masters degree candidates could potentially help you afford school. Fortunately, students may have a lot of resources when it comes to planning and funding their educational goals. Because a masters degree may be a sought-after credential for certain career paths, students pursuing further education and professional development may be able to seek assistance from their employers. Masters degree grants may also be available to qualified individuals to support research in specific fields of study. The key is to be aware of the many funding opportunities that may be out there for qualified applicants.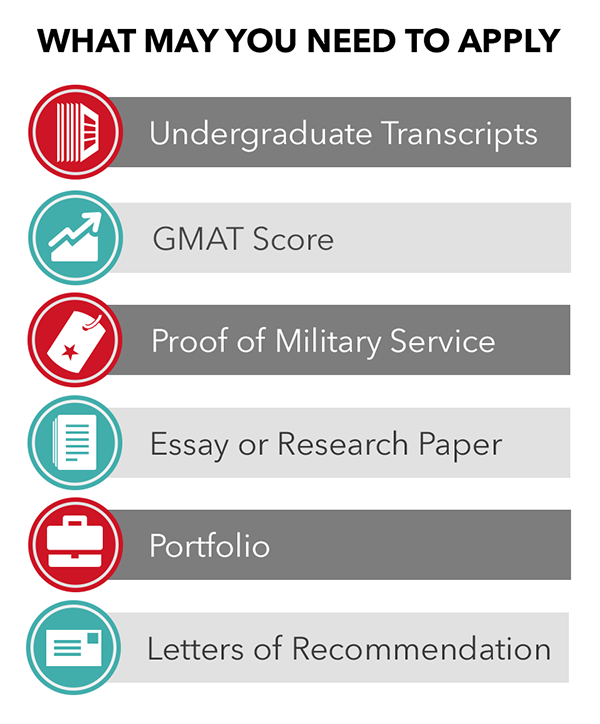 What Resources Are Available For Researching Masters Degree Scholarships And Masters Degree Grants?
Students looking for masters degree scholarships can check out online resources such as the U.S. Department of Labor's scholarship search tool, careerinfonet.org, which allows you to search by key word. You may also wish to check with your prospective graduate school to see if they can recommend funding opportunities, particularly in your intended field of study.
You can also visit studentaid.ed.gov to see if you're eligible for programs such as the William D. Ford Federal Direct Loan, the Federal Perkins loan or the Federal Work Study program. Many states may also offer assistance to graduate students, so check out ed.gov/sgt for more information.
Online scholarship searches can sometimes be useful, but it is important to make sure you are visiting reputable websites (ideally you want these to be official associations or government websites)
What Might You Need If You Want To Apply For Graduate-level Scholarships Or Grants?
If you plan to apply for masters degree grants and scholarships, you should be prepared with certain credentials, including your undergraduate transcript and your GMAT score. GMAT stands for Graduate Management Admission Test, and high scores in this exam may qualify you for financial aid for a masters degree from your prospective graduate school if you are eligible. Other funding may be awarded based on criteria such as military service, intended career path/field of study, or particular research goals. Depending on the requirements of the scholarship or grant, you may be asked to submit a research paper, essay, portfolio of work, letters of recommendation, or proof that you meet particular criteria.
Not sure how to pay for a masters degree? Check out some examples of masters degree scholarships and grants for different types of qualified graduate students below.
ACI Bertold E. Weinberg Scholarships: Hoping to pursue a masters degree in engineering, architecture, or materials science? This scholarship is awarded to first- or second-year graduate students who plan to study concrete as it relates to structural design and materials construction.
AECT Legacy Scholarships: Are you a practicing teacher or school library/media specialist preparing to earn a masters degree in K-12 Education or a related field? This scholarship helps to promote research in education communications and media.
Aracelis Francis Minority Scholarships in Gerontology: This funding opportunity supports minority students who are pursuing a masters of Social Work program with an emphasis on gerontological care.
Cathy L. Brock Memorial Scholarships: This scholarship is awarded to minority students pursuing a graduate degree in healthcare administration or a related degree program (MBA, MPH, MHA, MPA, MSN or BSN).
Irene Woodall Graduate Scholarships: Are you a dental hygienist hoping to earn a masters degree in Dental Hygiene? This scholarship awards students who demonstrate professional excellence, academic achievement, and a commitment to public health.
Johnson and Johnson Minority Nurse Faculty Scholars: These awards are granted to minority students enrolled in a graduate nursing program. Applicants should be committed to a career in nursing education, research, and scholarship.
McJulien Minority Graduate Scholarships: These scholarships are awarded to minority students pursuing a graduate degree in education technology and communications.
NASP-ERT Minority Scholarships for Graduate Training in School Psychology: Planning to earn a masters degree in school psychology? This scholarship program offers funding to minority students pursuing a graduate degree at a NASP-approved and/or regionally accreditedschool of Psychology.
The Drama Therapy Fund Graduate Research Grants: If you hope to use your passion for theater arts to help others, this grant may be for you. Applicants must be enrolled in a graduate theater arts program with the intention of conducting research on drama therapy.
William Donald Dixon Research Grants: Pursuing a masters degree in Forensic Science? This grant opportunity supports relevant research in the field of forensics.